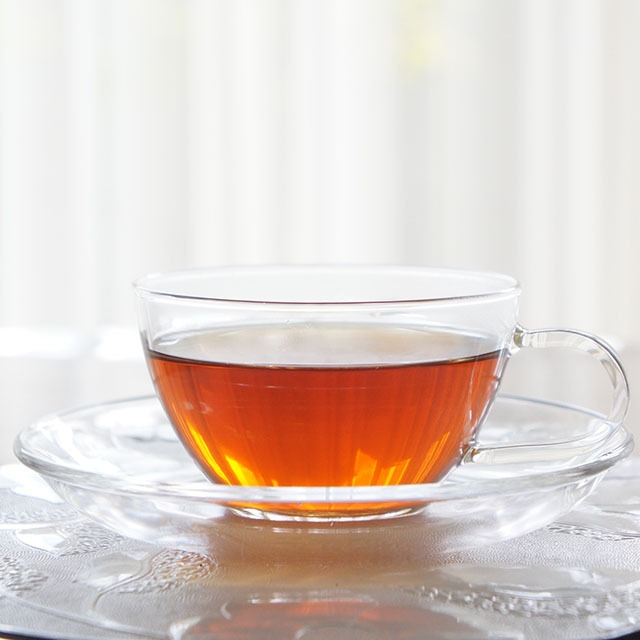 和みのブラウン/ Original Herb tea "Warm Brown"
Japan domestic shipping fees for purchases over ¥10,000 will be free.
Shipping fee is not included. More information.
いつまでも若々しく過ごしたいあなたへ
様々な刺激をケアして美しさを保ちたい人向けのブレンド。

【使用ハーブ】
ルイボス/ローズレッド/ローズバッズ/カルダモン/ジュニパーベリー

【原産国】
南アフリカ、ブルガリア、他

【内容量】
約6 g 2~3杯分

【お湯の量】
1杯分は160cc〜180ccを目安にしております。
お好みの濃さでおたのしみください。
濃いと感じる場合には、お湯を足してください。

【蒸らし時間】
3分~5分を目安にしてください

・・・・・・・・

This is the blend for customers who want to protect their minds and bodies from active oxygen and to be young.

【Characteristics】
We added the following.
· Rooibos with antioxidant effect.
· Rose that enhances femininity with a gorgeous and elegant fragrance bright feelings
· Spicy with cardamom and juniper berries
This is the herb tea that protects the body from various stimuli and also helps beauty.

*All hand made process due to multiple herb blend due, not automation line
*Make absolutelly uniform tast because of 0.1g unit high accuracy blend
*Herb distributor companies import natural cultivation (Wildcraft herbs), organic cultivated herbs

【raw materials】
Ruibos / Rose Red / Rose buds / Cardamon / Juniper berry

【The Place of Origin】
South Africa, Pakistan or Bulgaria and others

【Inner Capacity】
about 6 g(2 or 3 couples tea)

【Amount of hot water】
One cup is approximately 160cc ~ 180cc.
Please steam for 3 to 5 minutes as a guide.
Please enjoy your favorite darkness.
If you feel too dark, please add hot water.

【Steaming time】
Please allow 3 to 5 minutes as a guide.

【Contraindications】
Pregnant need attention.
Add to Like via app
Reviews

(5)

Shipping method / fee

Payment method